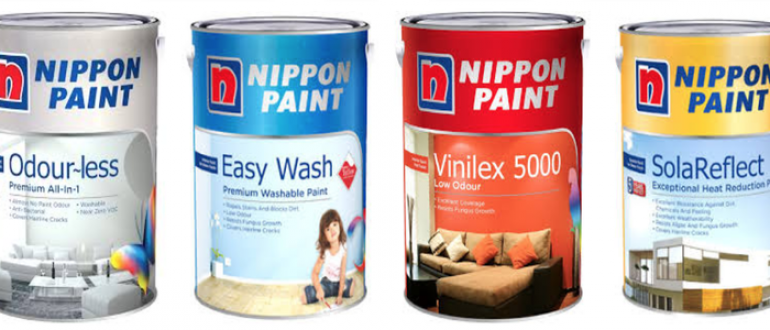 Nippon Paint Services Singapore
Repainting your homes need not be extremely tedious or an absolute chore. Brush your worries away with Elelaurels, an approved provider of professional Nippon Painting Services Singapore families have trusted over the years.
Living in a Landed Property? Not a problem, as Elelaurels specializes in bringing the very best Nippon Paint Services Singapore homes of all sizes can enjoy. Their specialties range from HDB, Condo, Landed Properties and even Commercial or Office painting services.
So sit back, relax and let Elelaurels do the work for you. Engage Elelaurels' Nippon painter services Singapore experts for a no obligation quote, brought to you absolutely free. As a team of professional experts, they will inspect and determine the best project timeline to keep things on schedule.
But why choose Nippon Paint? As one of the highest grade of paint products in Singapore, Elelaurels offers Nippon Paint Services Singapore estates trust. While they are extremely competitive with their prices, Elelaurels does not compromise on quality of workmanship.
Unsure of which shade of color or which type of paint coating to choose from? Fret not as only premium quality products are specially chosen for your projects. Of which are brought to you by one of the best Nippon Painting Services Singapore companies in Elelaurels.
Their range of top grade products includes the Customer favourite Nippon Package, containing 3 color choices, with an added Ceiling White hue. To make the best choice of which colors choice to select, experienced project managers will be on hand to recommend the best combinations possible to suit your style and interior design.
As every job is unique, be rest assured as they will customize their quotes and services to cater to your needs. With its durability, versatility and simply stunning vibrant shades, Elelaurels comes highly recommended from past Nippon Paint Service Singapore projects islandwide.