SINGAPORE'S MOST TRUSTED INVISIBLE GRILLE
In recent times, Invisible Grilles have been an increasingly popular choice for Singapore homeowners, a combination of high quality, safety, and modern designs. Elelaurels Invisible Window Grilles gives you come with sleek and modern aesthetics, with extra security and peace of mind.
With active young children climbing around the house, protect your family with our Sliding Invisible Grilles made with the highest grade of stainless steel. They are weather proof, rust proof, bend free and come with 5 years warranty.
YOUR SAFETY IS OUR PRIORITY! INVISIBLE GRILLE
Our Invisible Grilles are also certified by SETSCO. Our Invisible Grille cables also protect pets – Cats & Dogs from high-rise accidents.
Never compromising on our high safety standards, our Invisible Grilles are one of the highest quality you can find in Singapore while remaining affordable. No wonder we are trusted even on several Government projects (View our portfolio here)
Sleek and thin Invisible Grille cables provide you with an unobstructed view of the beautiful Singapore skyline. Our Invisible Grille installations are unlike the bulky and traditional window grille models that were common in yesteryears. They are seamless and modern and even adds to the beauty of your home.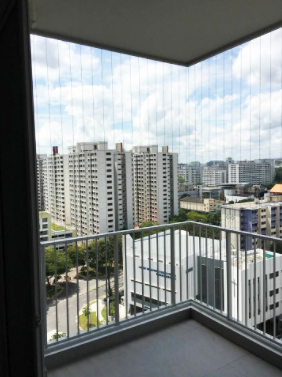 Elelaurels
Elelaurels is a company of experienced individuals in Singapore supplying and installing invisible Grilles. Certified by Setsco Singapore, your safety is our top priority, and we only use the Top-Quality materials for our products.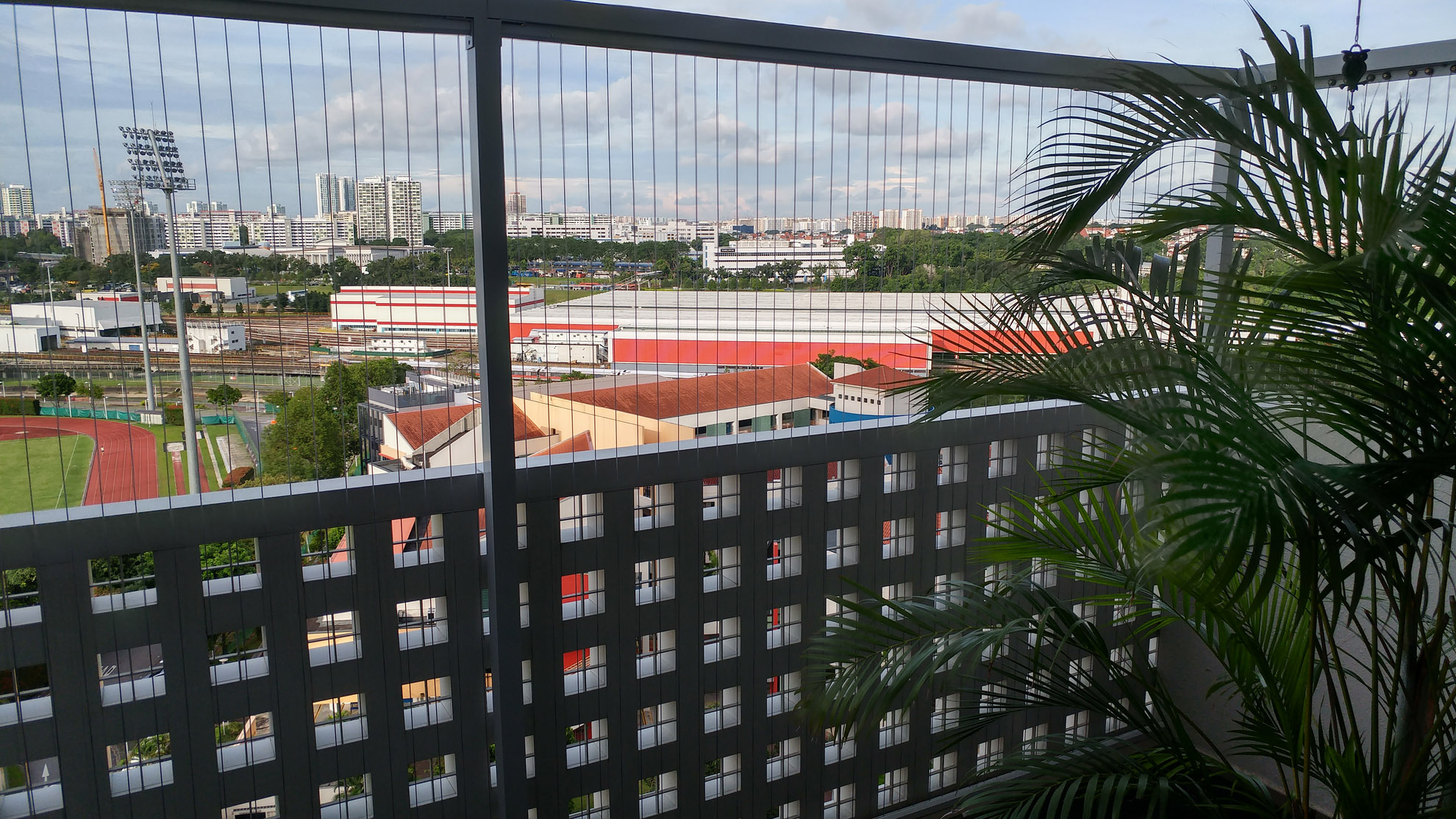 Invisible Grilles are getting more popular in Singapore due to the level of safety it provides; while not hindering the view of the outdoors like traditional window grilles.
ARTIFICIAL TURF
Artificial Turf is a surface of synthetic fibers made to look like natural grass, providing a new look for your home.
GENERAL HOME SERVICES
Be it general home maintenance, repairs works, installation works, handy man services, and or painting services, at Elelaurels we got you covered!
WHY CHOOSE ELELAURELS?
Our Products Have All Undergone Quality Checks And Certified By SETSCO
At Elelaurels, we believe that Your Safety Is Our Top Priority. All our staffs are well-trained and experienced.
Elelaurels will not only ensure the safety provided by your home window grilles, but we will advise on the aesthetics that will best suit your homes.
Our products have all undergone quality checks and are certified by SETSCO; also, we only use TESTED & PROVEN Top-Quality Materials.
We have a variety of invisible grilles that are not known to others.
ENHANCE YOUR LIFESTYLE WITH OUR INVISIBE GRILLES
Our Invisible Grille enhances your family's lifestyle, allowing you to maximise airflow and natural light while providing unobstructed views. Experience a smooth and comfortable living experience in your home while keeping them safe.
Invisible Grille comes in many forms. The most popular Invisible Grille Singapore families go for is the Fixed Invisible Grille, which is flexible in its installation. Also, choose to install it both horizontally or vertically.
Openable or Casement Invisible Grilles can be unlocked and opened, giving you easy access to cleaning or servicing aircon compressors for added convenience.
Be it for balconies, fixed or sliding Invisible Grilles, consult with our friendly advisors at Elelaurels as we provide fuss-free, honest, and no-obligation advice for the right type of Invisible Grille for your home.
BEATUTIFUL AESTHETICS . GREAT SECURITY
Sleek, modern and hardly visible from afar. Matches your home aesthetics. They complement any home interior design while providing safety to your family.
A highly versatile product, the Invisible Grille is extremely popular and suited for all types of homes, including HDBs, condominiums, or even offices and private properties. They provide a strong level of security and safeguards for the whole family, young and old alike.
HIGHEST QUALITY INVISIBLE GRILLES
Our Invisible Grille is made of only the highest quality materials, with long-lasting durability that can withstand heavy weights and pressure. Its stainless steel body is also designed with advanced anti-rust technology that is unmatched in strength, while extremely easy to clean and maintain.
Enjoy 5-year warranty for all installations by our team of certified experts, where our experience will help determine the best method to maximise the best Invisible Grille Singapore has to offer.
Every home is unique! We tailor-make each Invisible Grille installation to fit the various gaps and window sills while maintaining a healthy allowance in between for easy access and cleaning. With Elelaurels, we customize your Invisible Grille to cater to your home's needs and layout for the best experience possible.
Choose Elelaurels for high quality Invisible Grille at the lowest prices in Singapore. Chat with our friendly advisors today
OUR PRODUCTS HAVE ALL UNDERGONE QUALITY CHECKS AND
CERTIFIED BY SETSCO
What Our Clients Say
Aileen
Was initially unsure which grille is best for my apartment, However they were very knowledgeable and proficient. Product was also of very good quality. Overall, great company.
Pei Yui
From our experience installing 4" gap invisible grilles at our balconies, we find EPL a responsible vendor who ensures their product quality and installation workmanship. Now we feel safe leaving our kids to play in the balconies
Koh
Efficient, professional, good customer service. Definitely will recommend Elelaurels.
Your Safety Is Our Top Priority
Only the Safest & Top-Quality Materials Are Used In Our Products! Call / Whatsapp Us
+65 8224 2252 OR Get a Free On-Site Quotation Here
Get FREE On-Site Quatation (No Obligations)
Unsure of the measurements? We can come to your place for a quick measurement for free!
ADDRESS
2 Defu Lane 10 #03-521 Singapore 539183